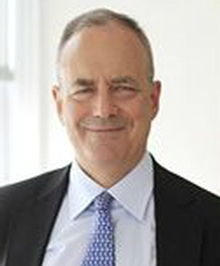 PRACTICES
White Collar Criminal Defense
Litigation
Integrity Oversight & Investigations
EDUCATION
Georgetown University School of Law, J.D.
Harvard University, A.B., cum laude
BAR ADMISSIONS
New York
District of Columbia
U.S. Ct. of Appeals, 2nd Cir.
U.S. Ct. of Appeals, 3rd Cir.
U.S. Dist. Ct., SDNY
U.S. Dist. Ct., EDNY
U.S. Dist. Ct., NDNY
U.S. Dist. Ct., District of Columbia
U.S. Dist. Ct., Connecticut
U.S. Dist. Ct., New Jersey
U.S. Supreme Court
CONTACT INFORMATION

V-Card
Brad Simon co-chairs the White Collar Criminal Defense Practice at Phillips Nizer LLP. Brad represents both corporations and individuals in the areas of white collar criminal defense, complex civil litigation and corporate compliance.
In his criminal defense practice, Brad represents clients under investigation for securities, mail, wire, and bank fraud, Foreign Corrupt Practices Act violations (FCPA), antitrust, tax evasion, health care fraud, political corruption and a wide array of other alleged federal and state offenses in jurisdictions throughout the United States. In the course of his career, he has tried over thirty federal jury trials.
In his civil practice, Brad represents corporate and individual clients in various complex commercial and contractual disputes. He also represents clients in arbitration proceedings, and has argued numerous appeals before appellate courts throughout the United States.
Brad counsels domestic and international corporations with respect to a wide array of business issues. He assists clients in better understanding governmental regulations and in solving problems that impact their ability to transact business in the United States. His clients include multinational corporations, small business entrepreneurs and individual investors based in the United States, as well as throughout Europe.
In the area of higher education, Brad defends both university officials and students in investigations brought by federal and state law enforcement officials, including most notably the representation of a member of the Columbia University Varsity Football team with respect to an indictment brought by the New York County District Attorney.
For over 20 years, prior to joining Phillips Nizer, Brad served as the founder and managing partner of Simon & Partners LLP, a U.S.-based law firm specializing in criminal and civil litigation, as well as domestic and international business matters.
He is a former Assistant U.S Attorney for the Eastern District of New York where he prosecuted complex white collar fraud, tax and organized crime cases, and a former Trial Attorney with the Criminal Division of the U.S. Department of Justice, where he tried cases in federal district courts throughout the United States.
Brad served as the presiding judge at the Barristers' Union 2015 Trial Competition at Yale Law School. He has also served as an Adjunct Professor at the law schools of St. John's University and Fordham University, and has taught trial advocacy at Emory University School of Law. He is a member and frequent speaker at the International Section of the American Bar Association, the International Bar Association and the
Union Internationale des Avocats
(UIA). He is also a member of the
Cercle de l'Union Interalliée
in Paris.
Brad frequently appears as an expert legal commentator on NBC, CNN, FOX and other television networks. Since 2008, he has been named to the New York Metro
Super Lawyers
listing.
Professional Memberships
American Bar Association
International Bar Association
Union Internationale des Avocats
Cercle de l'Union Interalliée