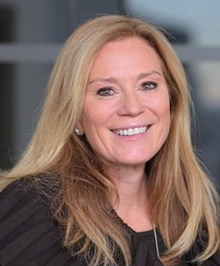 PRACTICES
Corporate & Business Law
Intellectual Property
International
French Practice
German Practice
EDUCATION
American University, Washington College of Law, J.D., American Society of International Law Journal (Editor)
State University of New York at Binghamton, B.A.
BAR ADMISSIONS
New York
CONTACT INFORMATION

V-Card
Coordination and execution of U.S. and Swiss corporate and securities advice in connection with a multi-million-dollar telecommunications U.S. public company strategy for "going dark" in the U.S. and redomicilation in Switzerland as a private company. International securities and corporate representation for a reverse merger resulting in a needed capital raise. Handled subsequent SEC compliance and filings for a Swiss hardware distribution company.

Strategic advice and implementation of $100 million U.S. oil and gas company strategy for converting stock deregistered in the U.S. to stock trading on a European exchange.

Corporate representation and securities compliance for U.S. public company and its Swiss subsidiary solar panel manufacturer and implementation of "going dark" strategy to decrease U.S. securities law compliance requirements.

Representation of U.S. acquirer in cross-border multi-million-dollar acquisition of a French multinational plastics company for strategic entry into U.S. plastics market.

Strategic advice as board member for implementation of founding shareholder's exit strategy from high-end U.S. textile manufacturer with company's sale to, and merger with, a multi-million-dollar UK public company's U.S. subsidiary. Subsequently retained by buyer to continue representation of merged U.S. company.