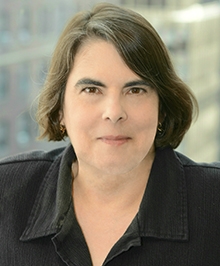 PRACTICES
Litigation
Appellate Practice
Employment & Labor Law
Real Estate and Governmental Relations
Real Estate
Fashion
Employment Litigation
Contractual Disputes
Partnership Disputes
EDUCATION
Fordham University School of Law, J.D.
Fordham University, B.A., summa cum laude
BAR ADMISSIONS
Connecticut
New York
U.S. District Court, SDNY
U.S. District Court, EDNY
U.S. District Court, NDNY
U.S. District Court, Connecticut
U.S. Supreme Court
U.S. Court of Appeals, 2nd Circuit
Laura E. Longobardi
Counsel
CONTACT INFORMATION

V-Card
The New York Health and Essential Rights (HERO) Act

05/09/2021

On May 5, 2021, Governor Andrew Cuomo signed into law the New York Health and Essential Rights Act (NY HERO Act), which is intended to protect workers from airborne infectious diseases in the workplace. The law will require employers to comply with minimum standards for workplace safety, which are to be developed, implemented and enforced by the NYS Department of Labor (NYSDOL) and the New York Department of Health (NYSDOH). These standards, once implemented, will address testing, PPE, social distancing, hand hygiene, disinfection, and engineering controls.




PN Legal Alert: New York Guaranteed Sick Leave Goes Into Effect September 30, 2020


09/28/2020

New York State has joined New York City and Westchester County in mandating that employers provide guaranteed sick leave to employees. The New York State Sick Leave Law (the "NYSSLL") was passed earlier this year and goes into effect on September 30, 2020. For existing employees, the leave begins to accrue on September 30 and employees may begin using sick leave under the NYSSLL on January 1, 2021. The NYSSLL guarantees all individuals employed within New York State (full-time and part-time) sick leave each calendar year based on eligibility and employer status.