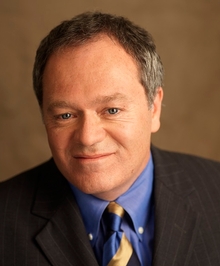 PRACTICES
Technology
Integrity Oversight & Investigations
EDUCATION
New York University School of Law, J.D.
SUNY Binghamton, B.A.
KØbenhavn University (Denmark)
BAR ADMISSIONS
New York
U.S. Supreme Court
U.S. Ct. of Appeals, 2nd Cir.
U.S. District Ct., SDNY
U.S. District Ct., EDNY
CONTACT INFORMATION

V-Card
Patrick J. Burke chairs the Data Technology & Cybersecurity Group at Phillips Nizer LLP. For two decades, Patrick has specialized in the lawful protection and use of organizations' data, including cybersecurity, data privacy, and digital investigations, with recent working experience in Blockchain technology and cryptocurrency. He has pursued his career as both in-house and outside counsel, as an academic, and as a state regulator.
Prior to joining Phillips Nizer, Patrick served as a Deputy Superintendent at the New York State Department of Financial Services (DFS), where he launched and headed the DFS Office of Financial Innovation. In that role, he oversaw policy and examinations of New York's licensed and chartered financial institutions pursuant to the Department's Cybersecurity and Virtual Currency regulations.

Patrick oversaw examinations pursuant to DFS's trailblazing 2017 Cybersecurity Regulation, which for the first time required comprehensive protection of information collected and processed by over 300,000 banks, insurance companies and other financial entities licensed by New York State. Most recently, it has been made applicable to credit reporting agencies, such as Equifax. DFS's regulation serves as a model for other states, and already has formed the basis for the National Association of Insurance Commissioners' model cybersecurity law. Patrick thus offers clients the experience and perspective of the nation's foremost cybersecurity regulator, who for the previous decade has advised companies on assessment of cybersecurity risks, mitigation of those risks, and investigation of data breaches.

Patrick's Office of Financial Innovation also oversaw DFS's issuance of "BitLicenses" and limited purpose trust charters to cryptocurrency exchanges, crypto-custody providers and other entities engaged in virtual currency business activities in New York State. Once licensed, his Office supervised and examined those licensed and chartered entities, requiring compliance with robust policies and procedures to address risks and apply DFS's strong standards regarding anti-money laundering, anti-fraud, transaction monitoring, consumer and cybersecurity protections. During his tenure, DFS authorized Gemini Trust Company LLC and Paxos Trust Company LLC to each offer a price-stable cryptocurrency – commonly known as a "stablecoin" – pegged to the U.S. Dollar. His leading role on cryptocurrency and financial innovation entailed detailed analysis and understanding of Blockchain generally and smart contract technology in particular.

Since 2006, Patrick has counseled organizations on protection of personal data and compliance with US and global data privacy laws and regulations. He guides companies on how best to manage their data – including data belonging to customers and other third-parties – and implement policies, procedures and training that ensures compliance with data privacy and protection laws in the US, Europe, Asia and globally.

Patrick's experience in digital investigations and electronic discovery dates back to 2001, including seven years as in-house counsel at Guidance Software, maker of the leading digital investigation software, EnCase. He is known for his reasonable and cost-effective approach to discovery obligations in cases of all sizes. He specializes in assisting global organizations in cross-border discovery, cognizant of the various applicable privilege and data privacy standards. His approach to e-discovery is informed by his experience as a litigator at Paul, Weiss, Rifkind, Wharton & Garrison LLP and Linklaters LLP -- and as a Law Clerk to a Federal District Court Judge.

Patrick founded the Cardozo Data Law Initiative at the Benjamin N. Cardozo School of Law in New York City, where he served on the faculty and taught courses on Information Governance and E-Discovery, Digital Evidence and Computer Forensics.
Professional Memberships
The Wall Street Blockchain Alliance (WSBA)