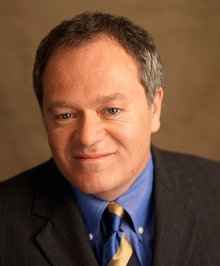 PRACTICES
Intellectual Property
Technology
Integrity Oversight & Investigations
Litigation
EDUCATION
New York University School of Law, J.D.
SUNY Binghamton, B.A.
KØbenhavn University, Denmark
BAR ADMISSIONS
New York
U.S. Supreme Court
U.S. Ct. of Appeals, 2nd Cir.
U.S. District Ct., SDNY
U.S. District Ct., EDNY
CONTACT INFORMATION

V-Card
Patrick J. Burke chairs the Data Technology & Cybersecurity Group at Phillips Nizer LLP. For two decades, Patrick has specialized in the lawful protection and use of organizations' data, including cybersecurity, data privacy, and digital investigations, with recent working experience in Blockchain technology and cryptocurrency. He has pursued his career as both in-house and outside counsel, as an academic, and as a state regulator.
Prior to joining Phillips Nizer, Patrick served as a Deputy Superintendent at the New York State Department of Financial Services (DFS), where he launched and headed the Office of Financial Innovation ("OFI"). As head of OFI, Patrick oversaw a specialized team of cybersecurity examiners and had certain other responsibilities involving DFS's trail-blazing Cybersecurity Regulation which, for the first time, required comprehensive protection of information collected and processed by over 300,000 banks, insurance companies, credit reporting agencies and other financial entities licensed by New York State. DFS's regulation serves as a model for other states, and already has formed the basis for the National Association of Insurance Commissioners' model cybersecurity law.
The OFI also administered DFS's issuance of "BitLicenses" and limited purpose trust charters to cryptocurrency exchanges, crypto-custody providers and other entities engaged in virtual currency business activities in New York State. Once licensed, his Office supervised and examined those licensed and chartered entities, requiring compliance with robust policies and procedures to address risks and apply DFS's strong standards regarding anti-money laundering, anti-fraud, transaction monitoring, consumer and cybersecurity protections. During his tenure, DFS authorized Gemini Trust Company LLC and Paxos Trust Company LLC to each offer a price-stable cryptocurrency – commonly known as a "stablecoin" – pegged to the U.S. Dollar.
Since 2006, Patrick has counseled organizations on protection of personal data and compliance with US and global data privacy laws and regulations. He guides companies on how best to manage their data – including data belonging to customers and other third-parties – and implement policies, procedures and training that ensures compliance with data privacy and protection laws in the US, Europe, Asia and globally. He earned the Certified Information Privacy Professional/Europe (CIPP/E) designation from the International Association of Privacy Professionals for proficiency with respect to European data privacy.
Patrick's experience in digital investigations and electronic discovery dates back to 2001, including seven years as in-house counsel at Guidance Software, maker of the leading digital investigation software, EnCase. He is known for his reasonable and cost-effective approach to discovery obligations in cases of all sizes. He specializes in assisting global organizations in cross-border discovery, cognizant of the various applicable privilege and data privacy standards. His approach to e-discovery is informed by his experience as a litigator at Paul, Weiss, Rifkind, Wharton & Garrison LLP and Linklaters LLP -- and as a Law Clerk to a Federal District Court Judge.
Patrick founded the Cardozo Data Law Initiative at the Benjamin N. Cardozo School of Law in New York City, where he served on the faculty and taught courses on Information Governance and E-Discovery, Digital Evidence and Computer Forensics.
Professional Memberships
The Wall Street Blockchain Alliance (WSBA)
Certification
Certified Information Privacy Professional/Europe (CIPP/E) issued by the International Association of Privacy Professionals
Recent Speaking Engagements
"Compliance with the Recent New York State Department of Education Data Privacy Regulations", (upcoming) webinar for New York State Bar Committee on State and Local Government (June 15, 2020), Stony Brook University Center for Teaching and Learning in Community (June 18, 2020).
"Working Securely from Home," May 7, 2020, Webinar for Stony Brook University Center for Teaching and Learning in Community.
"The Ethics of Cybersecurity Compliance", February 25, 2020, CLE program for legal department of Standard Chartered Bank in New York, NY.
"The Internet of Things: What You Don't Know Might Hurt You", February 25, 2020, Practicing Law Institute Webinar with Hon. Ron Hedges.
"Ransomware", February 24, 2020 webinar for New York State Bar Association.
"Effective Incident Response Under GDPR and CCPA", December 5, 2019 X1 webinar with Phillip Beckett of Alvarez & Mansal.
NY's New SHIELD Act: A Cybersecurity Compliance Checklist", CLE webinar with Professor Radu Sion sponsored by StonyBrook University Center for Corporate Education, December 2, 2019.
"The Future of Money: Cryptocurrency", November 15, 2019, EMEA Regional Meeting of ALLY Law, Valletta, Malta.
"Cybersecurity Thought Leadership Conference", October 29, 2019, speaker and workshop participant on ransomware, hosted by the New York State Bar Association Technology Committee, New York, NY.
"Shielding Your Organization from Data Privacy Nightmares", October 29, 2019 Today's General Counsel webinar.
"Cryptocurrency and its Regulation", October 2, 2019 at Standard Chartered Bank, New York, New York.
"Understanding the 'New' Tension Between Security and Privacy", (with Seth Eichenholtz, Head of Insider Threat Risk Management, Mastercard), October 23, 2019, Disruptive Law Conference, New York, New York.
"Cyber Insurance Demystified, Necessary, Expensive and Confusing", September 19, 2019, New York State Bar Association Technology Summit, New York, NY.
"Cyber AI for DFS Regulatory Compliance", September 11,2019, Darktrace webinar.
"Testing Your Incident Response Plan with Tabletop Scenarios in a Privileged Environment", August 22, 2019, Phillips Nizer webinar with Mary Frantz (Managing Partner, Enterprise Knowledge Partners).
"Networks Under Attack: Cybersecurity Incident Response", July 31, 2019, FTI Consulting webinar co-presented with Jordan Rae Kelly (FTI).
"Assessing Your Third-Party Vendors/Providers/Law Firms for Cyber Resilience and Data Protection", July 24, 2019, Phillips Nizer webinar with Ryan Spellman (Duff & Phelps).
"Regulatory Landscape for Cryptocurrency Firms and Industry Response," at Grant Thornton's opening of its Mobius Innovation Hub, June 4, 2019, New York, NY.
"Uncover the Mystery of Cryptocurrency and Blockchain," Keynote at Lighthouse Illuminations Summit 2019, May 22, 2019, Miami, FL.
"The BitLicense, Virtual Currency and Its Regulation", April 24, 2019 webinar by American Corporate Counsel's Financial Services Section.
"Malta's Cryptocurrency & Blockchain Innovation Incentives", April 17, 2019 live program by the Wall Street Blockchain Alliance hosted by Phillips Nizer featuring Malta's Finance Minister, the Chair of the Malta Stock Exchange, and officials from Malta's Financial Services Authority.
"The Eight Hottest Topics in Fintech Regulation: Cybersecurity", April 8, 2019 presentation on cybersecurity at LendIt Fintech USA conference in San Francisco.
"Why Companies Should Consider Certifying Under the EU-US Privacy Shield", March 24, 2019 live presentation to the NY Metro chapter of the American Records Management Association (with Michael Del Priore, Counsel, Havas Health).
"The EU-US Privacy Shield", March 21, 2019 webinar by American Corporate Counsel Association section on Information Governance.
"The State of the E-Discovery Union: A Roundtable on the Industry and the Profession", Served as "expert adjudicator" for January 30, 2019 anel at the LegalTech conference, New York, NY.