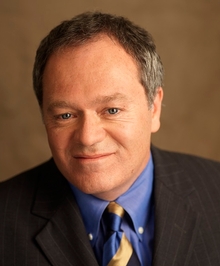 PRACTICES
Technology
EDUCATION
New York University School of Law, J.D.
SUNY Binghamton, B.A.
KØbenhavn University (Denmark)
BAR ADMISSIONS
New York
U.S. Supreme Court
U.S. Ct. of Appeals, 2nd Cir.
U.S. District Ct., SDNY
U.S. District Ct., EDNY
CONTACT INFORMATION

V-Card
Media - Patrick Burke quoted by Cyber Defense Magazine in, "QuadrigaCX Cryptocurrency Exchange — Password or Death Fail?" about the death of Gerald Cotten, Founder, sole Director, and CEO of QuadrigaCX, the Canadian cryptocurrency exchange. | Read here

02/12/2019 | Cyber Defense Magazine

Cotten died in December 2018 reportedly as the only individual with the master password to access the internal server for the exchange. Since the initial reports of Cotten's passing, alarming information has come to light, including alleged missing coins, cash, and other digital assets, and possible fraud.

"It's one thing to trade your cryptocurrency on an unregulated exchange; it's another to trust them to store your coins safely for you. If you are not day-trading, you do not need to store your crypto on an exchange. The safest place is with companies that specialize in providing ultra-safe custody for digital assets."