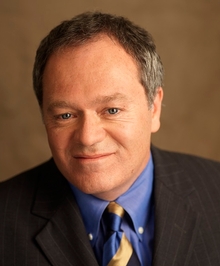 PRACTICES
Technology
Integrity Oversight & Investigations
EDUCATION
New York University School of Law, J.D.
SUNY Binghamton, B.A.
KØbenhavn University (Denmark)
BAR ADMISSIONS
New York
U.S. Supreme Court
U.S. Ct. of Appeals, 2nd Cir.
U.S. District Ct., SDNY
U.S. District Ct., EDNY
CONTACT INFORMATION

V-Card
Media - Law360 quotes Patrick Burke in "'Training Wheels' Come Off New NY Cybersecurity Rules" (Subscription Required)

03/21/2019 | Law360

"We understood that the regulation raised the bar, and that particularly for institutions that weren't banks or insurers, this was a whole new game...When we came across those who weren't used to these kind of obligations and hadn't met the criteria, we'd work with them to get there. Getting everyone's mind focused on these issues made a big difference...When the training wheels come off, everybody has to take more responsibility for compliance, and with a new superintendent there could be a new approach..."

Media - Patrick Burke addresses the susceptibility of blockchain-based software to cyberattacks in LegalTech News article, "Users Beware: Blockchains Are Susceptible to Attacks," after reports of more hacks to blockchain-backed cryptocurrencies and smart contracts. (Subscription Required)

03/18/2019 | Law.com / LegalTech News

"With anything involving software, anything involving anything online, it's always an IT security risk," said Phillips Nizer partner and former New York state Department of Financial Services deputy superintendent Patrick Burke." So while the blockchain itself is generally pretty impregnably accept for the '51% attacks', the software written around the blockchain is as susceptible as any other software."

"At DFS, we would look at [a blockchain's] vulnerability to 51% attacks," Burke said. "You have to look at the number of miners it would take, what is the criteria for controlling [it], is it proof of work, proof of stake [and] how small of a group can pull off a 51% attack."

Note

: Prior to joining Phillips Nizer, Patrick served as a Deputy Superintendent at the New York State Department of Financial Services (DFS), where he launched and headed the DFS Office of Financial Innovation. In that role, he oversaw policy and examinations of New York's licensed and chartered financial institutions pursuant to the Department's Cybersecurity and Virtual Currency regulations. |

More here...

Media - Patrick Burke quoted by Cyber Defense Magazine in, "QuadrigaCX Cryptocurrency Exchange — Password or Death Fail?" about the death of Gerald Cotten, Founder, sole Director, and CEO of QuadrigaCX, the Canadian cryptocurrency exchange. | Read here

02/12/2019 | Cyber Defense Magazine

Cotten died in December 2018 reportedly as the only individual with the master password to access the internal server for the exchange. Since the initial reports of Cotten's passing, alarming information has come to light, including alleged missing coins, cash, and other digital assets, and possible fraud.

"It's one thing to trade your cryptocurrency on an unregulated exchange; it's another to trust them to store your coins safely for you. If you are not day-trading, you do not need to store your crypto on an exchange. The safest place is with companies that specialize in providing ultra-safe custody for digital assets."