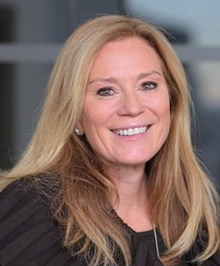 PRACTICES
Corporate & Business Law
Intellectual Property
International
French Practice
German Practice
EDUCATION
American University, Washington College of Law, J.D., American Society of International Law Journal (Editor)
State University of New York at Binghamton, B.A.
BAR ADMISSIONS
New York
CONTACT INFORMATION

V-Card
Karen Monroe is an international business lawyer whose focus is in the areas of cross-border corporate, commercial, tax, and intellectual property law with an emphasis on cross-border legal matters between the U.S., Switzerland, and Europe.
Karen is an expert on U.S./Swiss legal issues having spent the last 20 years of her career working in Geneva, Switzerland, and spending her entire career solving multijurisdictional legal issues. In particular, she assists Swiss companies in the U.S. and U.S. companies in Switzerland solve legal issues and expand their businesses. For dual U.S./Swiss nationals and other country dual nationals she resolves their particular legal issues relating to tax, real estate, and estate planning. Karen is also a dual national—U.S. and Swiss--and speaks and works daily in English and French. She is from New York City and admitted to the New York State bar. Karen splits her time between the New York and Geneva, Switzerland offices.
Her clients include individuals, start-ups, and multinationals across a variety of market sectors, including medtech, robotics, biotech, life sciences, food and beverages, software, telecommunications, luxury goods, manufacturing, and entertainment. Her cross-border legal practice has touched jurisdictions around the world including the U.S., Switzerland, China, Russia, Japan, Moldova, France, Austria, Germany, Italy, United Kingdom, Ireland, and Latin America.
Karen is immediate past president of the Foreign Lawyers Section of the Geneva Bar Association, a position she held for five years and served for four years as legal counsel to Democrats Abroad-Switzerland. She serves as outside general counsel and as a member of the board of directors of Swiss and U.S. for profit and not-for-profit companies
She regularly speaks at conferences and universities on cross-border legal issues, including teaching each year at the University of St. Gallen, the leading business university in Switzerland, MBA-level courses on U.S. contract law and U.S. intellectual property law, and is the author of numerous articles on cross-border legal issues. She is an active member of the International Bar Association.
Professional Memberships
New York Bar Association
International Bar Association
Swiss American Chamber of Commerce
Geneva Bar Association
Swiss Bar Association
Swiss Arbitration Association